slideshow images courtesy of: Kvon Photography
Ph. (616) 935-2955
email cp@carolynspamperedpets.com
Planning a vacation? Traveling for business?
Do you work long hours?
Looking for a pet care solution?
In home pet care means less stress for you and your pet.
Licensed Vet Tech, Insured and Bonded.

Services offered include:


Dog walking and in home pet sitting (7am-8pm)
Medication administration
Pet taxi service (transport for pets only)
Toenail trims for cats and dogs


Pet sitting and dog walking fees:
30 minute visit - $22
45 minute visit - $29
1 hour visit - $36

Available weekdays 10:00 AM - 4:00 PM:
Discounts for 2 or more scheduled, weekly dog walks.
20 minute potty break visits for dogs - $18. (2 or more scheduled)

These fees apply to regular business hours and cover services within 8 miles of our office. We are happy to provide an estimate for services after 8pm and service locations of greater than 8 miles from our office.

Pet Taxi $35/hour , includes travel but not services or products. No additional mileage fee if is between 0-5 miles from service address. I can provide an estimate for greater distances.

Nail trims for cats and dogs starting at $5.

Our fees are billed by time and not by the number of pets in the home. Together we can customize a plan that will best suit your wishes and your pets needs.
During visits of 30 minutes or greater I will feed and water pets, walk dogs, offer indoor playtime, clean litter pans, and give medications (simple administration) for no additional fee.

What can I do for you?
I invite you to let me know if there are other services you are interested in. Each person and pet is different and I'd like to be able to accommodate your needs.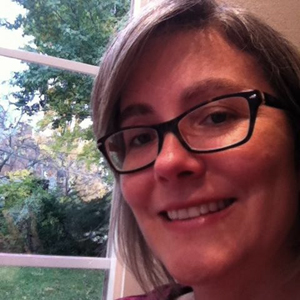 Carolyn von Valtier - Owner
Meet and Greet:   Prior to your initial service we will schedule a complimentary meet and greet.  This visit takes about 30 minutes and will allow us time to get to know one other. If during this visit you decide to schedule service, we can complete any unfinished paperwork and review what services you are interested in reserving for your pet.   Please have 2 house keys handy and information regarding any home security system.
  The Pet and Client Information form can be found on our website. It is very helpful if this form is filled out in advance of your appointment.  I will bring other paperwork to the appointment to include a key handling agreement, a veterinary release agreement and a care contract.  If you would like to have these documents in advance of this meeting they can be downloaded from the main website.  Payment: Payment for the initial reservation is collected at the meet and greet. 
Payment for established clients is collected prior to or at the time of service. 
Currently we accept cash and checks.


I found Carolyn's Pampered Pets via the internet. I was looking for someone who was caring, trustworthy, and most importantly someone my pets liked! I was on a hunt for the very best. Previously being a professional petsitter myself, I had some very high expectations, all of which Carolyn has lived up to. My dog and cat love having Carolyn over! It's a real treat for them. All kinds of spoiled going on from treats to belly rubs:) I highly recommend Carolyn's Pampered Pets for the care of your fur babies! Very responsible and reliable! Thanks Carolyn!!
Ashlie - Grand Rapids

I never realized how much I needed a dog walking service until I tried it. Buster is so much calmer and happier on the days that Carolyn visits. It's great because he gets a break and some exercise, but the rest of the time he can relax in the comfort of our home. And Carolyn is fantastic! She's completely reliable, well organized and professional. Buster adores her. And I love that she sends me pictures of Buster when she visits. Highly, highly recommend!
Kelly M. – East Grand Rapids

Carolyn helped us out with our pet care needs over the holidays and we are so grateful to have found her. She is a true professional who goes above and beyond in her care of our pets. We knew at our meet and greet that we could trust her with our dog and our cat. She asks detailed and thorough questions about their health and routines. While we were away from home, she checked in with us as frequently as we liked with photo updates for our peace of mind. Thank you Carolyn!
Betsy and Keith V – North Park, Grand Rapids

Carolyn was my favorite tech here in Ohio. She would be a dream come true pet sitter!
Georgetta D. – Columbus, OH

Carolyn will take wonderful care of your 4 legged friends!
Dan B. – Columbus, OH

**References available for prospective clients**
| | |
| --- | --- |
| Background check by ADP on file. | |
| | |